Come As Guests, Stay As Family.
FilmRls: Online Sharing Community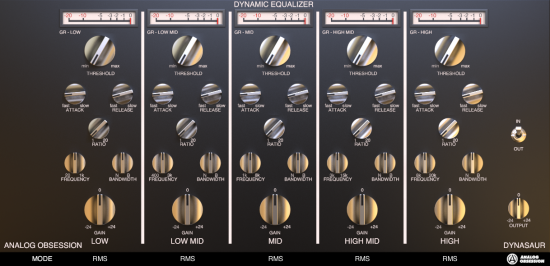 Analog Obsession DYNASAUR v2.0 64.1 MB
Intelligent Processor!
"DYNASAUR" is the best helper to tame your annoying frequencies. Dynamically ride your EQ or shape your sound with pure static EQ. Use it as de-esser, multi-band compressor or peak rider! Unique Feature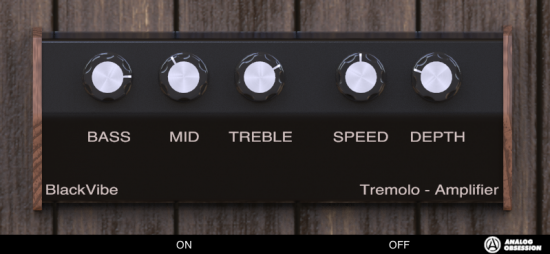 Analog Obsession BlackVibe v1.0 7 MB
Feel The Vibe
In terms of power and clean headroom it is the smallest of all the F-Type piggy back amps. If you want a cleaner and spankier tone, you can choose BlackVibe. As a clean amp, it's not harshy or dirty. Best small clean amp in the world! Improved tone control and added MID control instead of original design to get more control on your tone. And the tremolo! Clean and vibey tremolo gives you beautiful effect! DEPTH feature extended to get more deep sound if you looking for experimental sounds.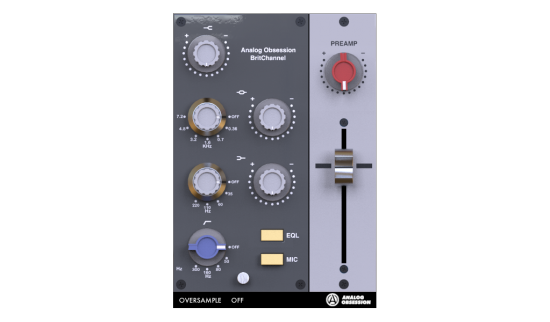 Analog Obsession BritChannel v3.0 21.5 MB
Top-notch design from past!
One of best designs in the world! Now combined the preamp and the eq in a plugin to reach all futures of this legendary unit! BritChannel is easily the most revered preamp and EQ circuit ever designed. Introduced in 1970, this hallowed class-A, transistor mic/line amp with EQ. Now, you can track through the only authentic precise circuit emulation of this legendary piece of audio history.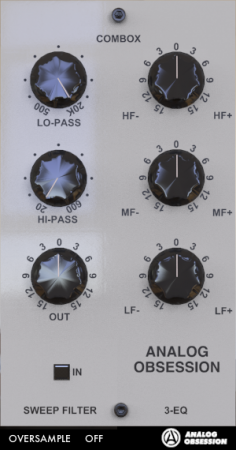 Analog Obsession COMBOX v3.0 8 MB
Two in one!
Two in one unit with filters and eq. Pure solid and discrete emulation of famous units! FEATURES
- 3-band inductor-based EQ operation
- 100Hz low-band, 2.7kHz mid-band, 10kHz high-band
- Discrete op-amp models
- Carefuly modelled transformers
- Variable HPF

Analog Obsession Chopa v2.0 12.2 MB
Surfing On The Waves
CHOPA is one of the best tremolo and chopper effects! Possible to use with guitar, synths, basses, vocals or any sources. Easy to use with easy on eyes GUI design. Simple and effective! Chop your vocal, add tremolo effect to your guitars or add movement to your boring synths! Features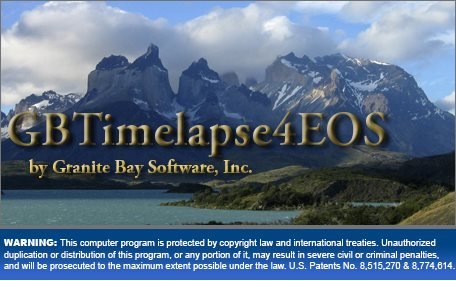 GBTimelapse Pro EOS 4.1.3.0 32.93 MB
In time-lapse photography a series of images is taken at regular time intervals and then played back faster - giving the illusion that time is passing quickly. By using a Digital SLR camera you aren't limited to the low resolution of a standard-definition video camera or web camera. Instead of low resolution you can capture high resolution images and create high-definition video files in HD, 2K or 4K resolution. GBTimelapse is a Microsoft Windows application for the capture of time-lapse image sequences. You control a Canon EOS digital camera tethered to your computer by a USB cable. Using the camera's settings, you capture images using the computer rather than the camera controls and collect a series of images automatically. Watch a video of your time-lapse in progress and make changes as needed.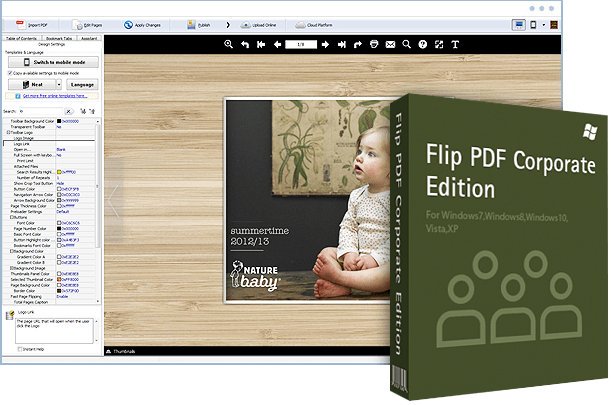 Flip PDF Corporate 2.4.9.31 Multilingual 175 MB
Flip PDF Corporate Edition is Windows software which helps to convert PDF to digital page flipping publication with multiple powerful features. The Corporate Edition version contains all of the great features in Flip PDF Professional and Flip Shopping Catalog. More professional and powerful eBook creator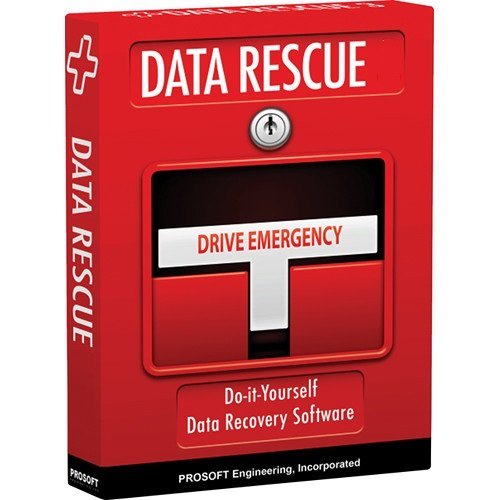 Prosoft Data Rescue Professional 5.0.11 SR1 38.33 MB
Data Rescue 5 Professional - A faster, more robust, data recovery software for IT professionals and business use. Recover more files, receive progress notifications, and so much more! What is Data Rescue Professional?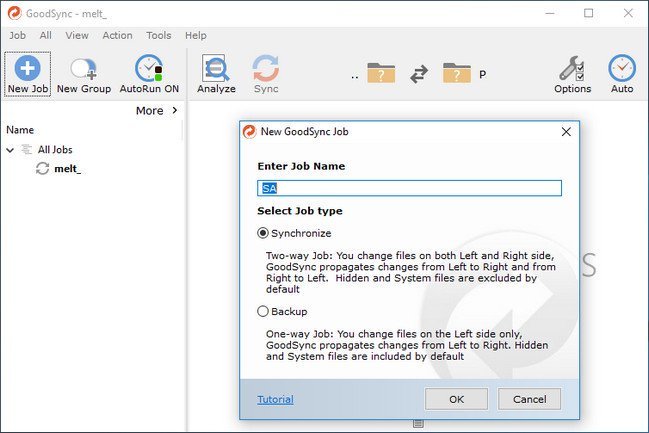 GoodSync Enterprise 10.10.19.5 Multilingual 44.6 MB
GoodSync is an easy and reliable file backup and file synchronization software. It automatically analyzes, synchronizes, and backs up your emails, precious family photos, contacts, MP3s, financial documents, and other important files locally - between desktops, laptops, servers, external drives, and Windows Mobile devices, as well as remotely through FTP , SFTP, WebDAV, and more. GoodSync file synchronization software combines bulletproof reliability with an extremely easy to use interface to compare, synchronize, and backup your emails, contacts, photos, iTunes, MP3s, and other important files. Automatically synchronize and back up your important files between desktops, laptops, servers, and external drives over a network or the Internet. Using an innovative synchronization algorithm - GoodSync file sync software is years ahead of the pack when it comes to file synchronization.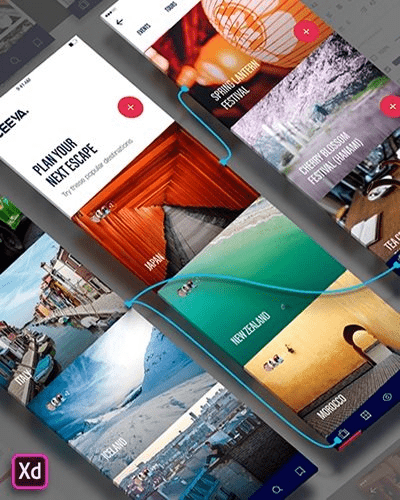 Adobe XD CC 25.2.12 (x64) 355.7 MB
XD CC Adobe - is the new creative tools from Adobe for the design of high-quality prototypes of user interfaces for mobile and Web applications. This tool is specifically designed for building rapid prototypes, as well as for high-fidelity user interface and design. With the help of Adobe XD CC anyone can create frames, high fidelity interactive prototypes and design applications and web sites. Once you will have a prototype, you can import visuals into Visual Studio or IDE of your choice to start creating the final application. Interactive prototypes