Come As Guests, Stay As Family.
FilmRls: Online Sharing Community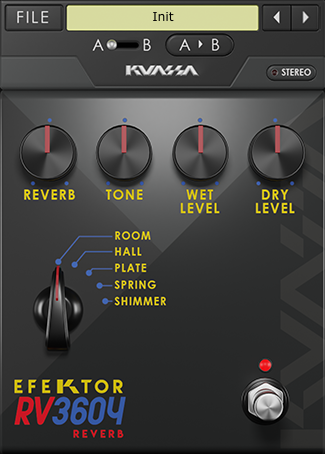 Kuassa Efektor RV3604 1.0.0 8.1 MB

Reverb FX Engine. Don't let the 4 knob parameters fools you! With only those, you can easily transform your sound from a subtle roomy ambience to an epic goodness. Efektor RV3604 Reverb with 5 type of versatile guitar pedal effect reverbs are made for great recordings of the century. RV3604 use simpler controls for your roomy ambients, surfboard crashing waves, far-reaching space, sun-over-the-clouds moments and holy-lights-from-the-sky epicness.
Fire Sonic Fire Master 1.0 12.5 MB
Your track is already great but you still feel it needs a little extra polish. A gentle push to perfection. That so-called cherry on top is FireSonic's FireMaster. This ultimate finisher and sonic exciter will give your tracks more body, air and perfect balance. FireMaster Key Features
Give Your Track the Final Touch
FireMaster is meant to be inserted as the last effect on any track to give it the final polish. It is the extra push that will make your bass, vocals, drums or final mix sound stronger than your competitors.

MeldaProduction MCompleteBundle 14.02 276 MB
Turn your computer into a professional production, mixing and mastering studio! MeldaProduction MCompleteBundle is the ultimate collection of effects and instruments, and it currently contains 114 of them, including MDrummer, MPowerSynth, dynamics processors, equalizers, modulation effects including chorus and phasers, reverbs, stereo tools and analyzers. Everything you need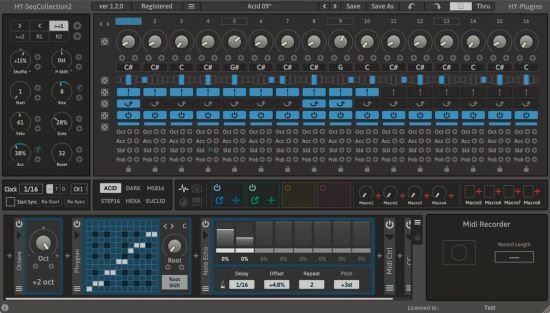 HY-Plugins HY-SeqCollection2 1.2.0 11.6 MB
It's a multimode sequencer plugin. There are 6 sequencer modes available (Acid, Dark, M5816, Step16, Hexa, Euclid). There are 4 modulation signal generators and 8 macro controls available for parameter modulation. You can also insert MIDI effects after the sequencer engine output.
There are 9 MIDI effects available (Octave, Transpose, Scale, Harmonizer, Velocity, Note Chance, Note Echo, MIDI Ctrl, MIDI CC).
Finally you export the results as a MIDI file using the MIDI recorder.

Voxengo OVC-128 1.4 6.8 MB
OVC-128 is a massively-oversampled soft/hard clipping effect AudioUnit, AAX and VST plugin for professional music production applications. A common use for this plug-in is hard-clipping before the final peak limiter. This is an effective approach in contemporary electronic music when loudness is boosted using a clipper plug-in while minor excessive peaks are absorbed by a final peak limiter that applies no additional gain itself. Clipping the tracks via OVC-128 is practically similar to clipping using high-quality outboard analog gear. At 44.1kHz source sample rate, the internal audio sample rate of OVC-128 is a whopping 5.6 MHz!
A perfect combination for contemporary electronic music production is OVC-128 followed by Voxengo Elephant mastering limiter in the "EL-C" or "EL INS" mode. This combination produces both energy and smoothness.

TunePat Amazon Music Converter 1.20 Multilingual 68,8 MB
Though Amazon Music Unlimited, with its large music library and lower cost, is an ideal platform to listen to music, the downside of it is that its songs can only be accessed and played within the Amazon Music app.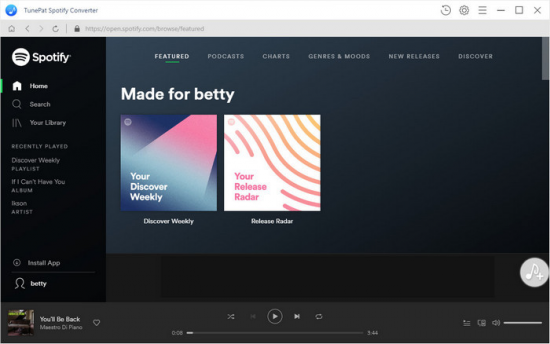 TunePat Spotify Music Converter 1.15 Multilingual 52,3 MB
Download Spotify Songs without Premium
It is well-known that the ability to download Spotify songs for offline play is proprietary for Premium users, Spotify Free users are limited to stream Spotify music online only. But now things changed thanks to the coming out of TunePat Spotify Converter.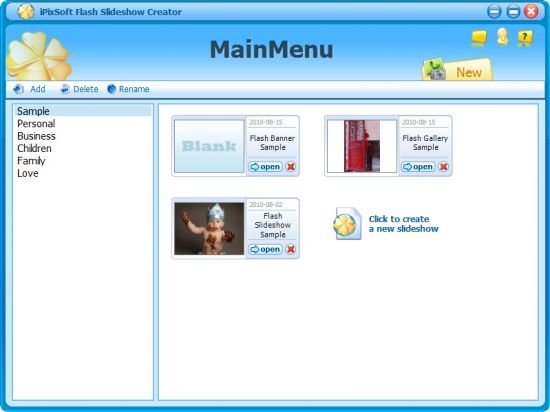 iPixSoft Flash Slideshow Creator 5.6.0 48.53 MB
iPixSoft Flash Slideshow Creator is a unique flash slideshow software to help you turn digital photos into flash slideshow, thumbnail gallery, flash album and flash presentation with professional designed templates, transition effects, text captions, background music, etc. In addition, this application will allow you to create EXE files, SWF slideshows and HTML files, but also to build screensavers or directly send emails to your friends.With iPix Flash Slideshow Creator, you can easily enhance your Web Page, Blog, Myspace, eBay by stunning flash photo slide shows and no Flash knowledge or programming skills are required. Key Features: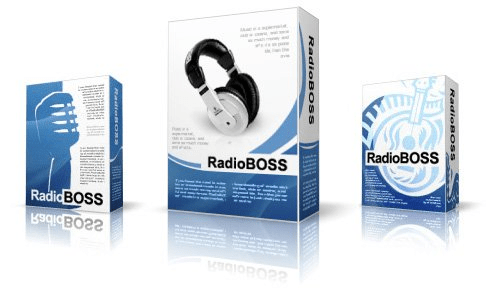 RadioBOSS Advanced 5.9.0.9 Multilingual 51.7 MB
Traditional professional radio programming applications are designed for traditional radio stations that can and expect to pay thousands of dollars for extremely sophisticated and complex software. But what if that's not you? If you need a simple, affordable, reliable solution to automating your broadcasting needs, RadioBOSS is the solution you've been looking for. Whether it's building and scheduling crossfaded programming for your terrestrial or Internet radio station, creating the right audio atmosphere in your restaurant or store, or broadcasting from live events, RadioBOSS has been the choice of thousands of broadcasters just like you for the past seven years.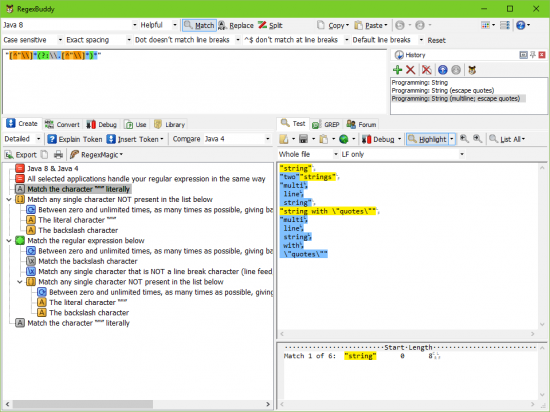 RegexBuddy 4.10 (x64) 22.9 MB
RegexBuddy is your perfect companion for working with regular expressions. Easily create regular expressions that match exactly what you want. Clearly understand complex regexes written by others. Quickly test any regex on sample strings and files, preventing mistakes on actual data. Debug without guesswork by stepping through the actual matching process. Use the regex with source code snippets automatically adjusted to the particulars of your programming language. Collect and document libraries of regular expressions for future reuse. GREP (search-and-replace) through files and folders. Integrate RegexBuddy with your favorite searching and editing tools for instant access. Learn Regex Syntax Today