Come As Guests, Stay As Family.
FilmRls: Online Sharing Community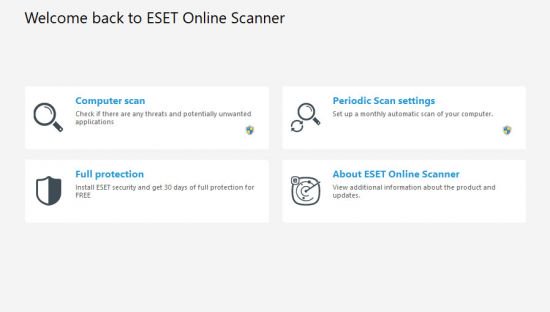 ESET Online Scanner 3.0.17 l File size: 7.3 MB
SET Online Scanner is an easy-to-use tool that runs from your browser and checks your machine for malware. With ESET Online Scanner at your disposal, you will be able to quickly detect and then remove malware from your PC. This powerful tool uses the same ThreatSense scanning technology and signatures as ESET Smart Security and ESET NOD32 Antivirus-just by using your web browser.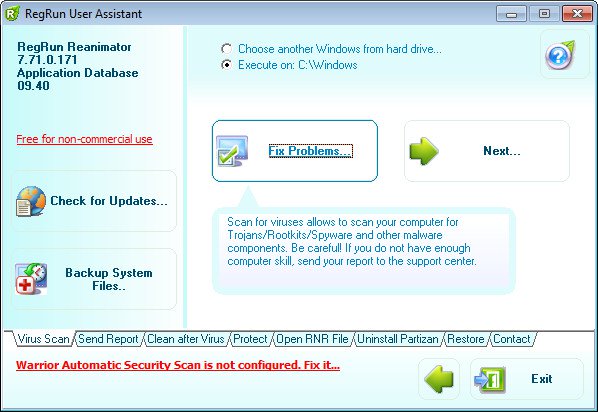 RegRun Reanimator 10.10.0.760 l File Size : 15.4 Mb
RegRun Reanimator is a handy tool designed to help you remove remote malicious programs from your computer.You basically use this application to scan your PC, then send the generated log to another person who has the skills to identify the malicious components and remove them. RegRun Reanimator is an application designed to add an extra layer of security to your computer, providing advanced tools to remove multiple malware files.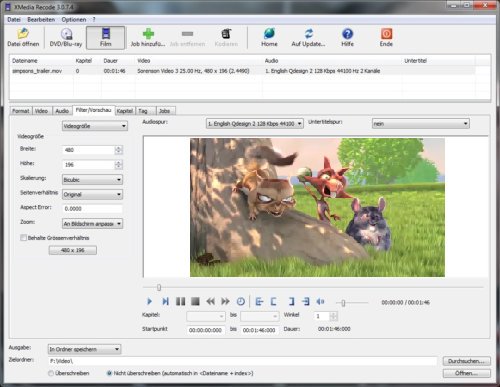 XMedia Recode 3.4.4.9 l File Size : 23.4 Mb
XMedia Recode can convert almost all known audio and video formats, including 3GP, 3GPP, 3GPP2, AAC, AC3, ADTS, AMR, ASF, AVI, AVISynth, DVD, FLAC, FLV, H.261, H.263, H.264, M4A , M1V, M2V, M4V, Matroska (MKV), MMF, MPEG-1, MPEG-2, MPEG-4, TS, TRP, MP2, MP3, MP4, MP4V, MOV, QT, OGG, PSP, RM, (S ) VCD, SWF, VOB, WAV, WebM, WMA and WMV. XMedia Recode can only convert unprotected DVDs.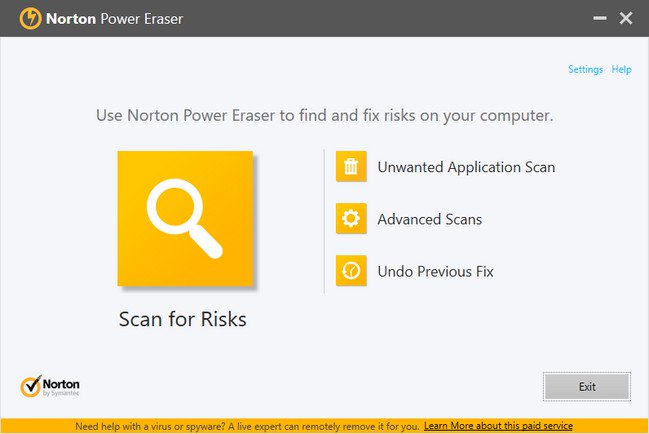 Norton Power Eraser 5.3.0.40 l File Size : 9.1 Mb
Norton Power Eraser is a last-resort, extreme tool that may help you cleanup special types of security risks. If a program has hijacked your computer and you have tried your Norton product and the Norton Bootable Recovery Tool without success, try Norton Power Eraser. This tool focuses on security risks that impersonate legitimate applications and are known as "scareware" or "rogueware" or "scamware". Norton Power Eraser uses more aggressive technologies than your Norton product, hence there is a risk that it will flag good programs for removal. You should carefully review the scan results page before removing files.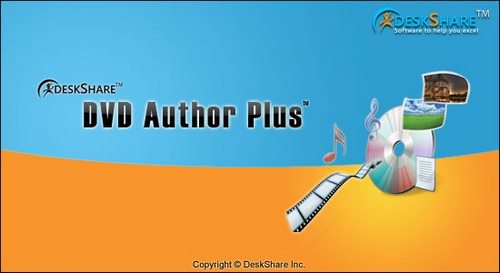 DeskShare DVD Author Plus 3.18 Multilingual l Languages: Multilingual | File Size: 35.34 MB
The Most Feature Packed, DVD Burning Software. Use almost any DVD drive to create backups of your valuable data, movies, pictures and audio files.
Helium Music Manager 13.5 Build 15141 Premium Multilingual l File size: 25.6 MB
Helium Music Manager is a music manager that can rip, tag, play, browse, search, rename, burn and synchronize your music with a portable player. You can take control of your music collection. Stop spending time looking for files on your computer or hunting through CDs, vinyl records and tapes - instead, simply enjoy and explore your music! Helium Music Manager can replace your ripper, player, tag editor and other audio related software. Helium Music Manager is a music tagger, renamer, cataloguer, browser, playlist manager and report creator. It can catalogue, edit and play the most common music formats (MP3, Ogg, WMA, iTunes M4A, FLAC, APE and MPC) as well as standard Audio CDs. Catalogue your entire music music collection with just a few clicks, regardless which media the music is stored on. Use the new built in Music Information Browser to navigate through your music collection in an intuitive manner by means of a Web style user interface.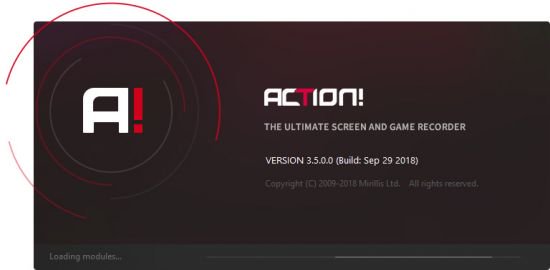 Mirillis Action! 3.8.0 Multilingual l File size: 79.4 MB
Action! allows real-time recording/capture of Windows Aero desktop in a superb HD video quality. With Action! you can record web player videos, your gameplay, display game framerates, add live audio commentary to create high quality tutorials, record music, capture screenshots... and more! Record your gameplay in HD.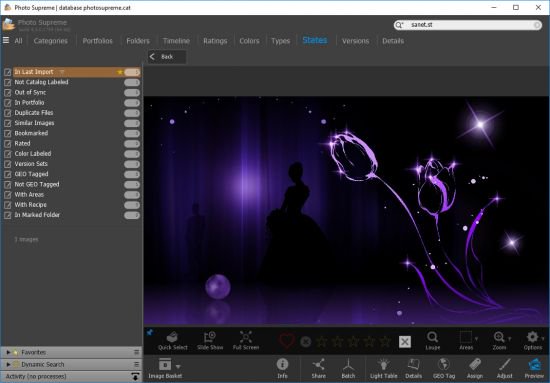 IdImager Photo Supreme 4.3.1.1809 Multilingual l File size: 102 MB
Do you own a digital camera? Then in no time you will have thousands of images on your computer, and finding that one image you are looking for will become a chore. But Photo Supreme can change all that. Whether you have 1,000 or 500,000 images in your archive, Photo Supreme's integrated photo cataloging and photo management features will help you quickly find and work with your desired image.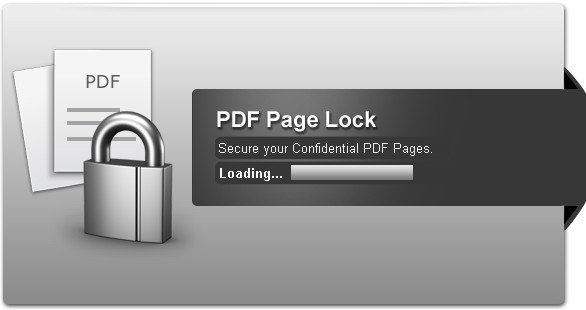 PDF Page Lock 2.1.1.4 Portable l File Size : 13.4 Mb
PDF Page Lock allows you to hide or lock any page(s) of a PDF document. This PDF utility is simple-to-use and gives you the ability to efficiently lock or hide any page you select within the PDF document.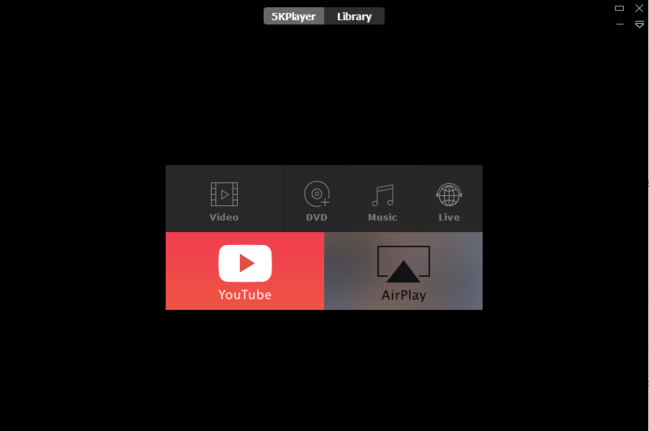 5KPlayer 5.5 Multilingual l File Size : 44.8 Mb
5KPlayer is a free media player that works as HD video/music/DVD player and media file manager.With built-in AirPlay receiver, it can help you free stream media (audios and videos) from iPhone, iPad and iPod to Mac OS. It is also an AirPlay sender for free mirroring MP4, H.264, M4V, MP3 and AAC from iMac or MacBook to Apple TV, AirPlay speaker and so on wirelessly. The free HD video player is an online video downloader that supports as many as 300+ online video sites. Without subscription you can free download 4K, 5K, 8K, Ultra HD or 1080p HD videos online from not only YouTube, but also Facebook, Yahoo, DailyMotion, Vimeo, Vevo, Metacafe, Vube, Vine, UStream, MTV, Niconico, Bliptv, LiveLeak, CBS and many other top video sharing sites.